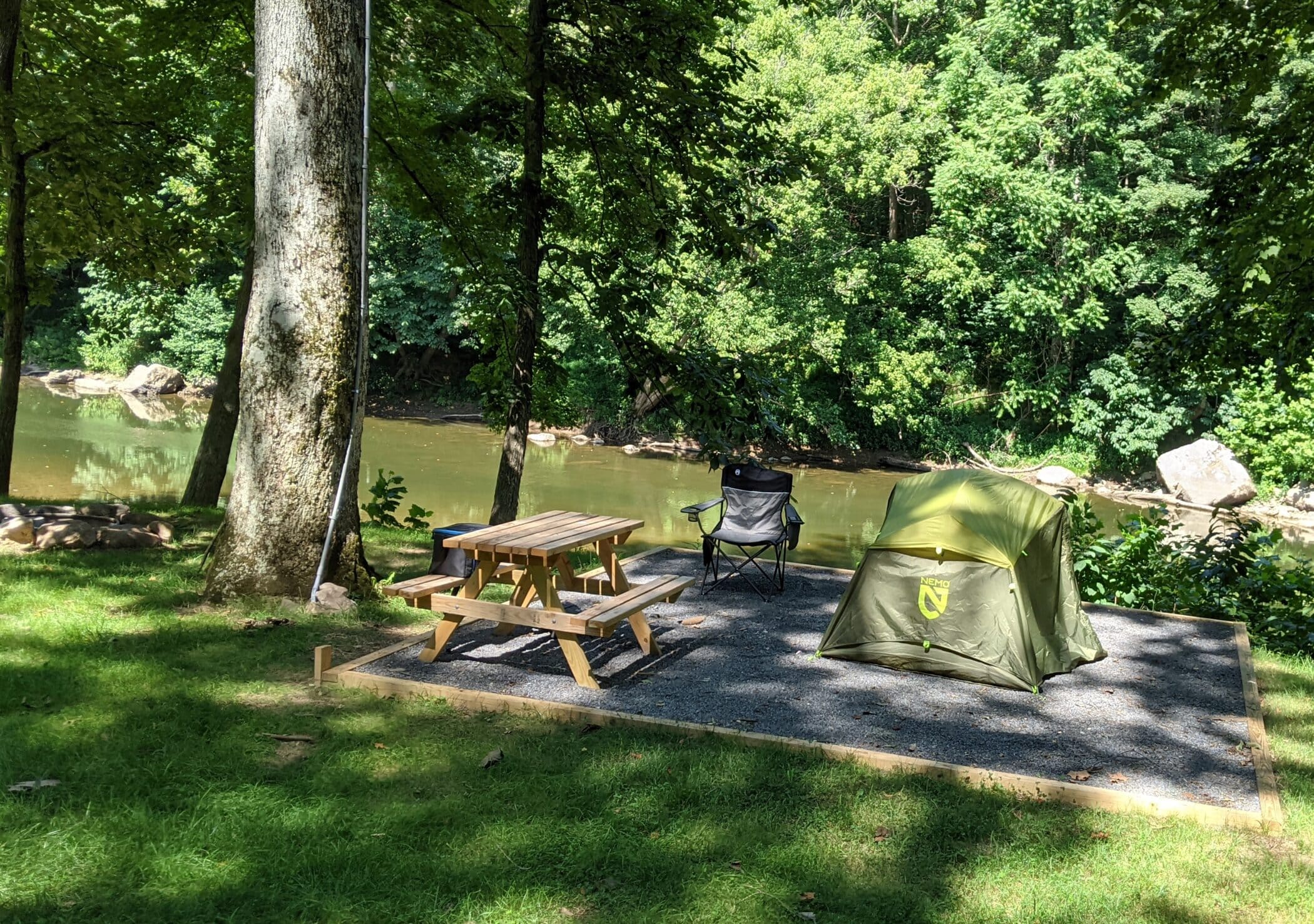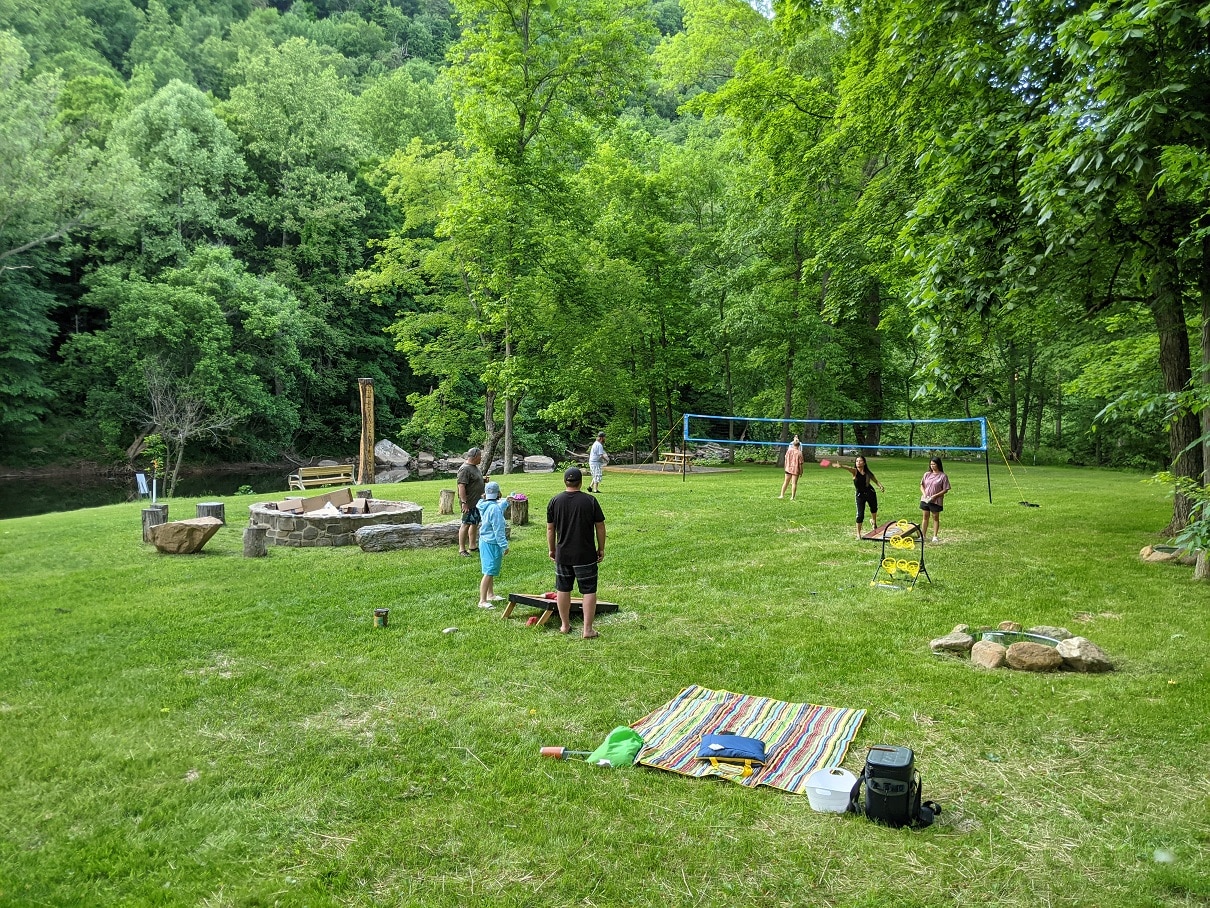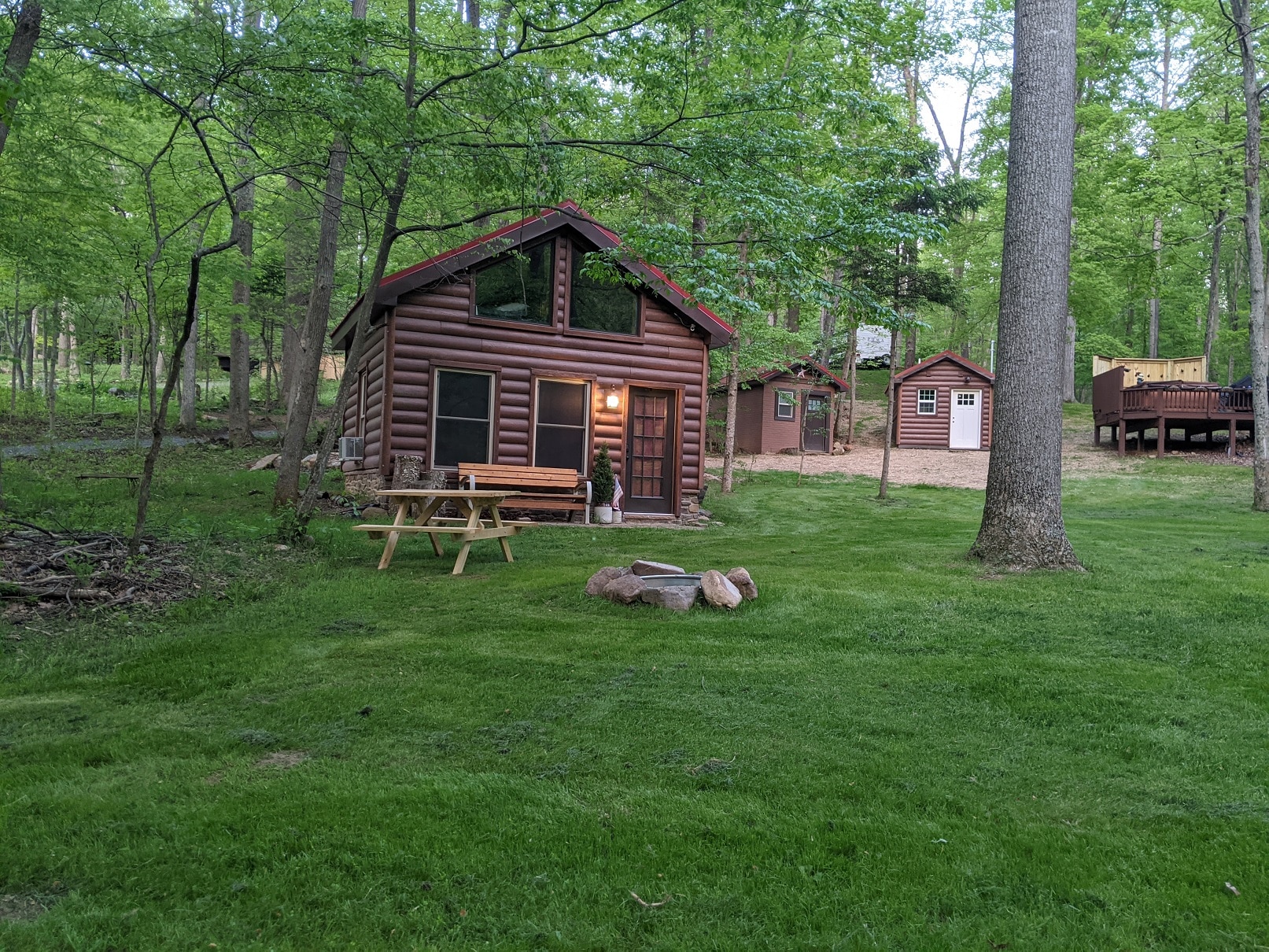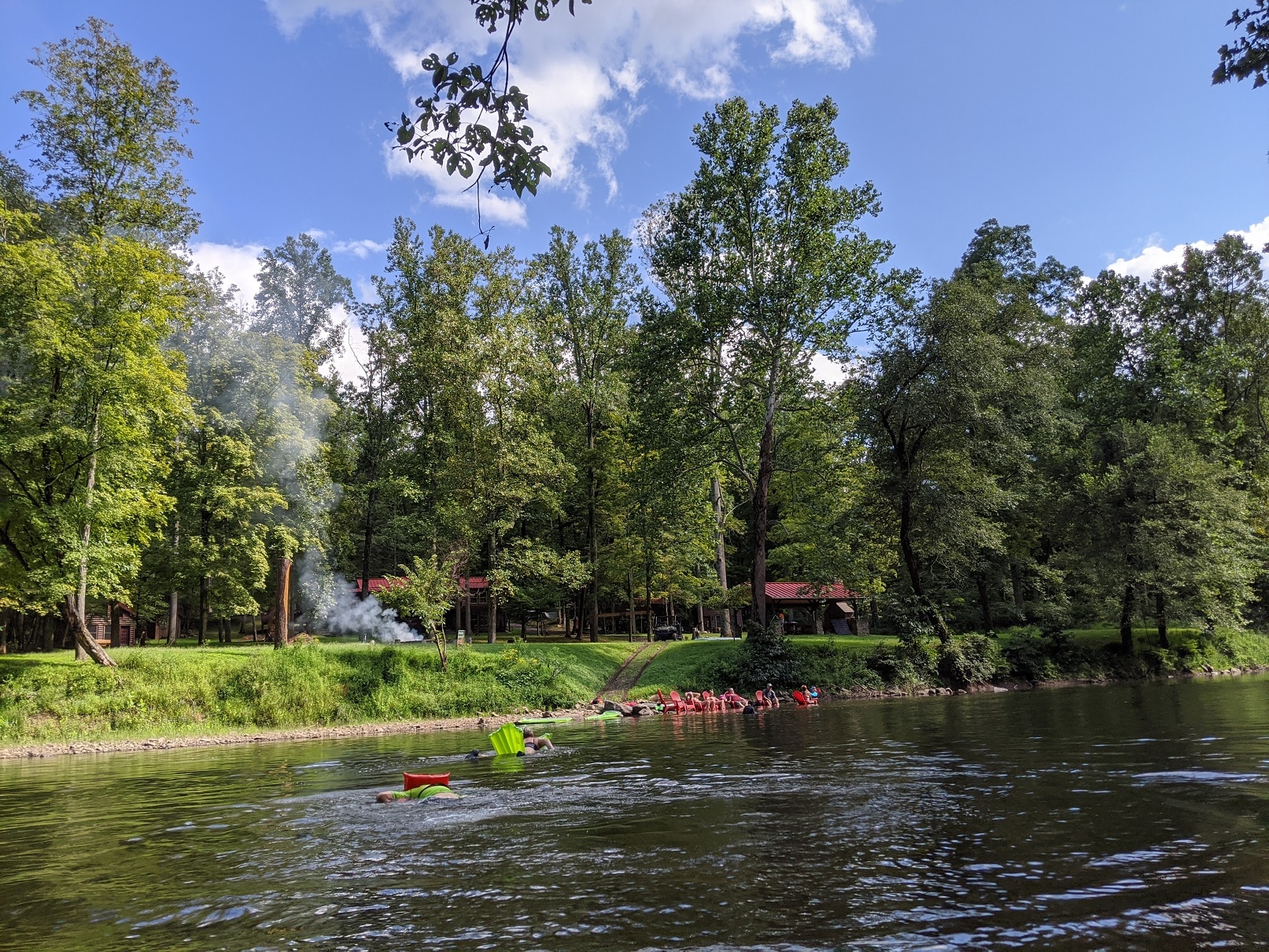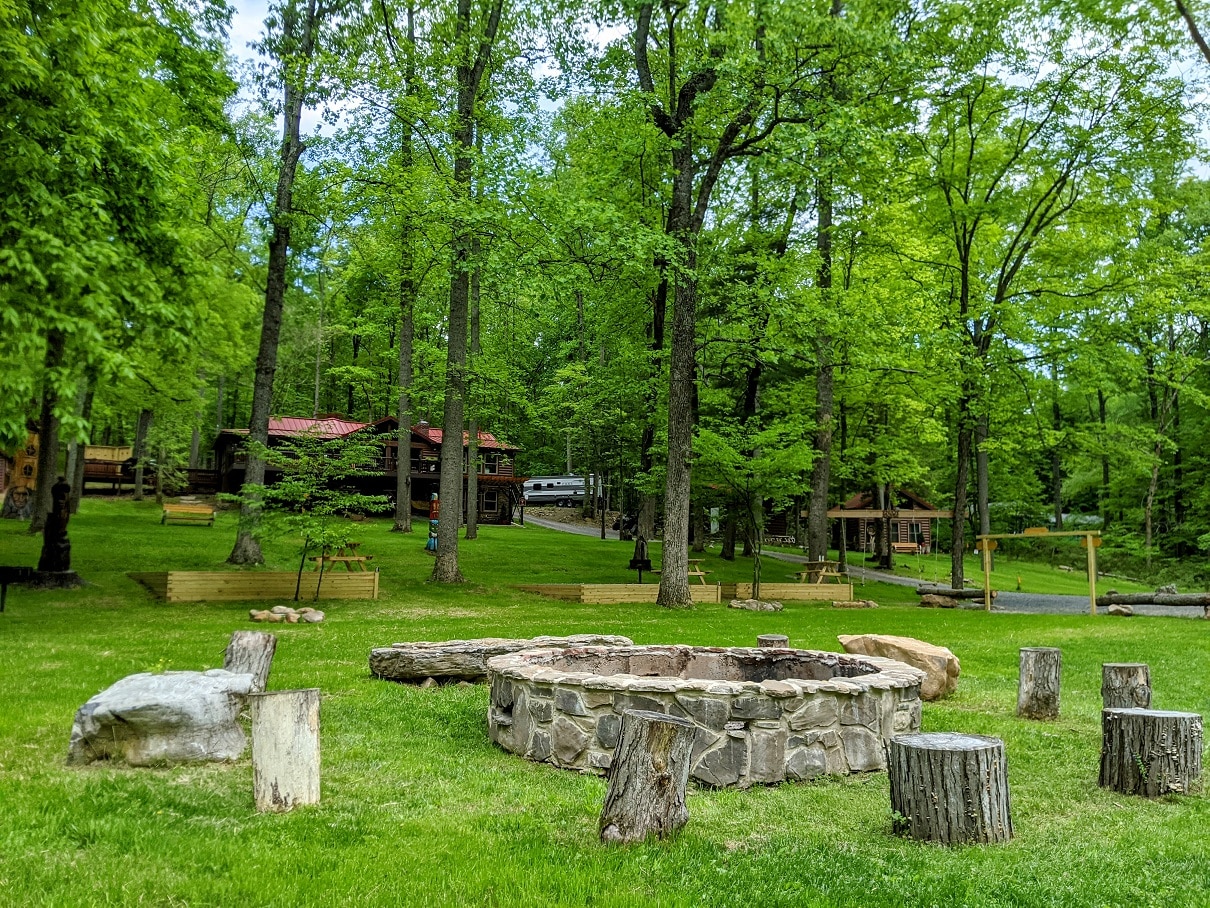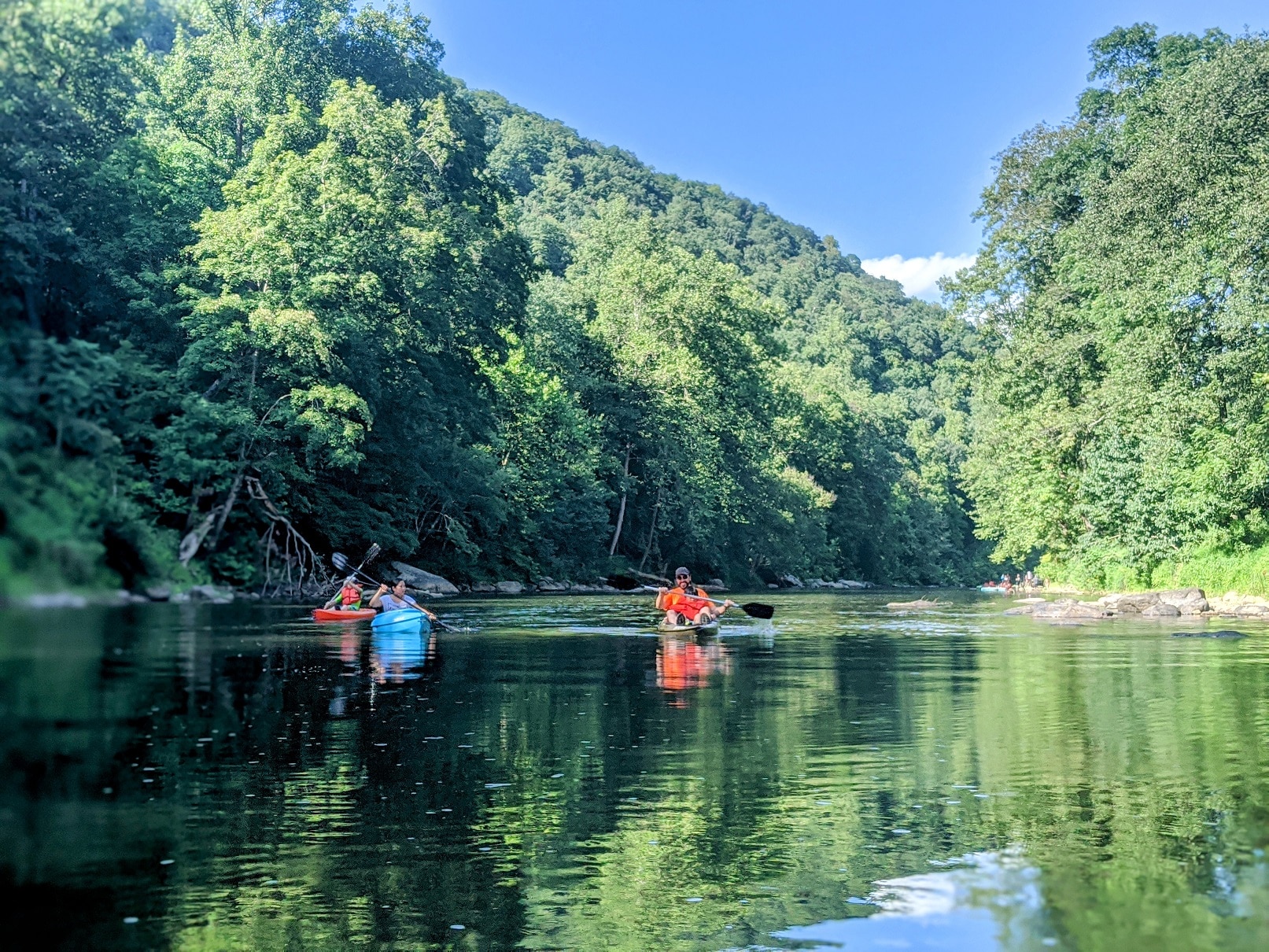 Explore The Cacapon Valley and Berkeley Springs!
Not quite glamping, but almost!
Check Availability & Book Today!
Want the camping experience but don't want to sacrifice the amenities that you love?
Come to Sullivan's Camp Cacapon! Enjoy the outdoors, the fresh air, and the beautiful views that Camp Cacapon has to offer! Bring the whole family, your friends, and your fur-babies! We can't wait to share with you our campground. We get it, sometimes you just need a break from everyday life. Come camp here and leave all your woes and worries at home. At Camp Cacapon, there is only room for fun and getting in tune with nature.
Come for the views, stay for the good times! Skip the ruggedness of traditional camping, Sullivan's Camp Cacapon brings a whole new meaning to the outdoors! Some might call it glamping, we call it camping with a twist! Listen to nature hum, the river flow, the trees sway, and the bullfrogs sing. There is no place we would rather be. We hope to see you in our neck of the woods. Check our vacation rental cottages, party pavilion, trails, and more! All lined by the wondrous Cacapon River. It doesn't get much better than this! Reserve your stay today or request a tour of the ground! We can't wait to meet you.
All tent sites are beneath large mature trees and include an extra large tent pad, private campfire ring and picnic bench. Some tent sites are directly on the river bank, where others are about 60-100' off the riverbank and some have shared/double-sided charcoal grill. Max 4 persons per tent site.
Full pine tongue & groove cottage with library-ladder to gain access to the loft. Two queen beds in the loft with stunning views of the property and river from your bed. Also, two single beds on the ground level and a table and chairs. There is AC and heat as well as several electrical connections and WiFi. Max 6 persons per cottage. No pets or smoking in cottages!
Site (18x43) and full 50/30/20 electricity, water and sewer hookups. This site is on the hill, above the bathrooms and has a great view of the river. Additional parking available for tow vehicle. Private campfire ring and picnic bench. Max 6 persons.
Camp Cacapon offers breathtaking scenery and beautiful views providing the perfect backdrop for any event. The property has over 400' of Cacapon riverfront with a lush wooded mountainside as the backdrop. The result is a pristine, secluded and natural environment.
Triple-wide charcoal grill, fireplace, electricity and lights. Includes two extra-large picnic benches. Pavilion is directly next to unloading area and about 30' off the riverbank. There is also a cold-water open-air shower, drinking fountain and fresh water spigot located at the pavilion for guest use.
This listing is for those who are fully self-sufficient and want to camp in our upper parking lot. No amenities directly at the upper lot. We can accommodate up to 20 people. Be forewarned, the lot is not perfectly level and will require levelers for RVs/TTs. Camping in our upper gravel lot, you will still have access to our bathrooms, cold-water shower at the riverside pavilion, filtered spring water from the spigot at the pavilion and a campfire ring that you can move to the center or our group.
Drone Videos of Camp Cacapon
Camp Cacapon
Plenty of parking and space for your beautiful riverside event.
Wedding Venue and Campground
Plenty of room to spread out.