There is so much to do in the area, from floating the river to meandering the antique stores to hiking in the forest.  Here are some of our favorites.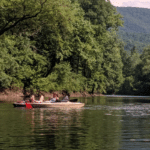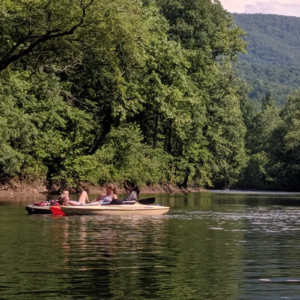 Cacapon River https://www.cacapon.org/resources/Cacapon-Water-Trail-Map-front-compressed.pdf https://diyoutdoors.wvu.edu/canoeing/cacapon-river-canoe
Stretching approximately 65 miles to the Cacapon River's confluence with the Potomac, the Cacapon River Water Trail offers paddlers a rich and varied paddling experience. Along the way you will see abundant wildlife, bucolic farmland, and breathtaking cliffs and rock formations. The Water Trail passes through the most biodiverse watershed of the Potomac River and the Chesapeake Bay tributaries, giving paddlers a rare glimpse into large intact forest blocks all but lost in many other places. Bring your binoculars to view a large variety of birds and mammals, and your fly rod to fish one of the best bass fisheries in the state.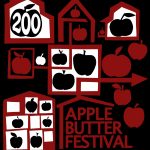 Apple Butter Festival https://berkeleysprings.com/festivals/apple-butter-festival/
Annually since 1974, the Apple Butter Festival fills the park and streets of downtown Berkeley Springs on Saturday and Sunday of Columbus Day weekend in October. The traditional harvest festival is kicked off by a nostalgic hometown parade on Saturday morning followed by two days worth of family-friendly games and contests, music, country food, fine arts and local crafts.  Undisputed star of the festival is the spicy apple butter stirred in giant copper kettles in the middle of the square.  With no admission fee and activities for all ages, this is the perfect day or weekend experience for everyone from grandma to the kids.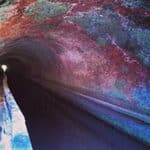 Paw Paw Tunnel & Paw Paw Tunnel Trail  https://www.nps.gov/choh/planyourvisit/paw-paw-tunnel.htm
14 years of construction. Over $600,000 spent. 6 million bricks used.  3,118 feet long.  Those are just a few of the staggering statistics of the greatest engineering marvel along the Chesapeake & Ohio Canal National Historical Park. Located at milepost 155.2, the Paw Paw Tunnel helped eliminate 6 miles of canal and opened up economic success for Cumberland, Maryland. However, completing the Paw Paw Tunnel was not an easy task. Through labor strikes, money issues, and illness, the construction of the 3,118 foot long tunnel took nearly 14 years to complete and was placed well over budget. Today, when you plan your visit to the Paw Paw Tunnel, bring a flashlight and discover the weep holes, rope burns, rub rails, as well brass plates that bring the tunnel's history to life. Following your travels through the tunnel, enjoy the two-mile long Tunnel Hill Trail where you can discover breathtaking views of the Paw Paw Bend.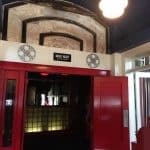 Star Theater https://startheatrewv.com/
Over the course of its history the Star has been a community beacon.  The building was originally built in 1916 as a car garage before being transformed into a movie theatre in 1928.  The ultimate in nightlife for children and teens is the STAR Theatre, showing a first-run movie every Thursday through Sunday nights at 8 pm. A historic, small-town, mom-and-pop theater, the Star offers hot-oil popcorn with real butter. Even the prices are nostalgic in this alternative to modern multi-plexes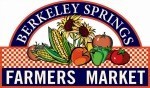 Berkeley Springs Farmer's Market https://www.facebook.com/Berkeley.Springs.Farmers.Market/ 
Get to know your local farmers and producers who offer delicious, farm-fresh, healthy fruits and vegetables, hard-to-find herbs, plants and cut flowers. Enjoy heirloom tomatoes, eggs, and dairy products, baked goods, honey and preserves. Meet your friends and neighbors at the Sunday Market.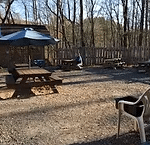 Berkeley Springs Brewing Company (at Cool Font Resort) https://www.berkeleyspringsbrewingcompany.com/
The first craft brewery in the Eastern Panhandle of WV.  Great beer and live music on most weekends.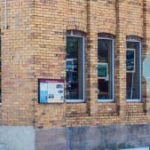 The Ice house https://icehousecoop.com/
The Ice House Artist's Co-Op is a unique gallery showcasing and selling the work of more than 30 local and regional artists. The Co-Op Gallery is housed at the Ice House, home of the Morgan Arts Council and center for visual and performing arts of all media. The Morgan Arts Council's formal gallery is adjacent to the Ice House Artists' Co-Op, in the same building, and keeps the same hours of operation. The Ice House is located in the heart of historic Berkeley Springs, one of the 100 best small art towns in America.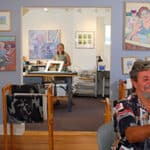 Berkeley Springs Art & Culture https://berkeleysprings.com/arts-culture/
Berkeley Springs, art town began to flourish in 1977 when the Morgan Arts Council (MAC) was established. Today, the award-winning arts council makes its home in the Ice House, a former 40,000 square foot apple cold storage building currently being renovated into a community art center.  MAC programs range from free summer concerts in Berkeley Springs State Park every Saturday afternoon in July and August to an active Ice House Theater Project and changing exhibit gallery with meet-the-artists show openings. There are Ice House concerts, art classes, cultural lectures and an artists' cooperative selling visual products. MAC has even published three volumes of local short stories.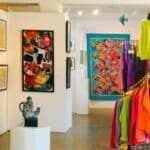 Berkeley Springs Shopping and Antique Stores https://berkeleysprings.com/shopping-in-berkeley-springs-wv/other-downtown-shops/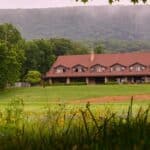 Hiking, Golf and Outdoor activities at Cacapon Resort State Park https://wvstateparks.com/park/cacapon-resort-state-park/
Sitting in the shadows of the highest peak in the eastern portion of West Virginia, Cacapon Resort State Park offers 6,000 acres of exciting outdoor getaways all year-round. The park provides lake activities and hiking opportunities, vacation cabins, golfing, and restaurants in West Virginia's Eastern Panhandle. The word Cacapon is a derivative of a Shawnee Indian word meaning "medicine waters," a reference to the area's mineral waters that have been renowned throughout history for their healing powers.